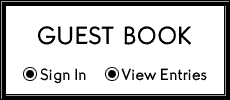 To join our email list simply email lowcountryeers@yahoo.com and you will be added to the list immediately!

SOUTH CAROLINA 

LOW COUNTRY MOUNTAINEERS

Membership is open to West Virginia University alumni, family and friends. 

You do not have to be a WVU alum to be a member!

The South Carolina Low Country Chapter helps keep the Mountaineer spirit alive, extending the WVU community right to your doorstep, wherever you are. Our alumni chapter sponsors social events, raises scholarship funds, supports Mountaineer sports, assists new graduates and recruits new students.  A strong network of alumni is an essential part of every university.

LET'S GO MOUNTAINEERS!!!

2018 - 2019 

Chapter Membership Drive

WVU & MU Night at the 

Charleston Battery

August 11th, 2018

Low Country Mountaineers Merchandise